Field Sales Representative - Carlisle

Commercial: Field Sales

81814

09/22/2022
The
overview
People know and love our brands like Coca-Cola, Fanta, Dr Pepper and Sprite. As an ambassador for CCEP, you'll bring them alive, making sure they are always available to consumers and providing a fantastic experience to our customers. They could be supermarket chains, local convenience stores, wholesalers, restaurants, cafés… or many other outlets.
Along with the ability to build a great rapport with customers, you'll need a solution-focused approach to business problems. We also look for the determination to thrive in a fast-paced, rapidly evolving environment A driving licence is essential, and you'll need to be eligible to work in your chosen location.
Many Field Sales Representatives and Merchandisers are happy to stay in the role, giving their best and earning high rewards. But it can also be a springboard to move into national and key account management, or a sales management or merchandising team leader role. An example of a potential career path is here: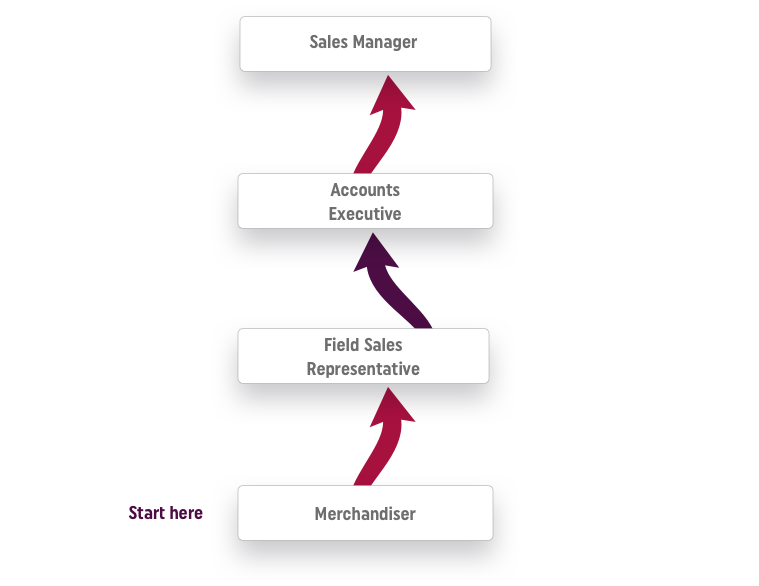 The
role
Field Sales Representative - Carlisle
Location:

Carlisle, United Kingdom
Outline of the role
Are you looking for new challenges within Coca-Cola Europacific Partners? Do you have a personality with the power to influence and connect?
Can you sustain the pace to keep on growing? Will you make an impact with your desire to win?
Field Sales Representative, Carlisle
Looking for a new professional challenge, within a high octane field sales team?
Do you want to be the face of one of the world's most recognisable brands? Relentless focus on delivery and customer experience in store is at the heart of everything we do! As we strive to be the best in our market we deliver leading tools & technology to our field sales teams whilst investing in our people so that you can genuinely drive your personal career development - and our business!
What We Offer:
£32k OTE

Company Car & Fuel Card

iPad and iPhone

Pension Plan & Share Plan

37.5 hours per week

Industry leading training & development

Excellent flexible benefit program
What we expect of you
Experience of sales in an FMCG, retail or similar environment is great, however it's not a requirement. We're just looking for ambitious candidates who want to be rewarded for hitting their targets and will thrive off the continuous coaching, training & career development we offer to ensure your on-going development. Just as important – we're looking for people who have the personality to bring our brands alive!
Reporting into the Sales Manager as a Field Based Sales Executive you will deliver sales targets within an existing customer base by strengthening existing relationships and creating new business opportunities whilst becoming an expert in the soft drink category. The customers you will be interacting with daily will vary however could include everything from small independent convenience stores to licensed bars, restaurants & cafes.
Skills Requirements
Customer Service - demonstrate excellent customer service and inter-personal skills to create first class customer relationships
Plan - show that you can plan & prioritise for success
Solutions - take solution focused approaches to problems
Positive - show that you have an adaptable & positive mindset to change & customer needs
Resilience - in a fast-paced, rapidly evolving environment
Essentials:
Full Clean Driving License

Eligible to work in the UK

You must live within a maximum 60 minute commute from the location of the role
Before you apply, have you checked out the Coca-Cola European Partners career inspiration platform? Head over to learn more about life at CCEP or ask a question that might strengthen your application. 
Coca-Cola Europacific Partners (CCEP) is a major fast-moving consumer goods business and the world's largest independent Coca-Cola bottler. With a dedicated team of 33,200 people, serving customers in 29 countries, we make, sell and distribute the world's most loved drinks brands to more than 600 million people, including Coca-Cola®, Fanta®, Powerade®, Glaceau Vitaminwater®, Monster® and Capri-Sun®. And we want a workforce as diverse as our products – with a culture that fosters belonging and inclusivity. One that enables everyone to be themselves, whatever their background or experience. From gender, age and ethnicity to sexual orientation and different abilities, we welcome people from all walks of life and empower unique perspectives. We recognise we've got some way to go, but we'll get there with the support of our people. It's them who drive our future growth. To find out more about what it's like to work at and our culture we would welcome you to speak to one of our employees on our live chat platform, just click here to speak to an insider
Apply
Meet
our people
No two stores are the same, and I love meeting different people everyday
Mohammad K
Merchandiser
See Mohammad's story
The
benefits
There are great benefits for hitting your targets and delivering a great customer experience. You can look forward to:
A market-competitive basic salary plus sales bonus to give you every incentive to excel
Phone, iPad and laptop, dependent on role. Company car for you to visit your customer base (not applicable to Merchandisers)
Flexible benefits programme for you and your family, covering savings and finance, wellbeing and lifestyle
Pension and share plan to help you prepare for the future