Operator Technician - Edmonton

Supply Chain

75376

01/10/2022
The
overview
You'll have an important and highly varied role to play at your CCEP site. When a production line or machinery breaks down, you'll react fast and use your technical knowledge to solve the problem. When everything's working well, you'll carry out checks, risk assessments and inspections to pre-empt any issues.
Working as part of our Production Team, you will report to the Production Manager on site and will be required to safely operate and maintain machinery and production lines. This will include all aspects of canning, glass and bottle lines to ensure the highest quality of production of all Coca-Cola beverages. A willingness to work 12-hour shifts covering days and nights is also expected.
There are a number of career paths open to you if you join our Supply Chain operation as a technician. Below is an illustration of one of the routes you can take. Apply to find out more!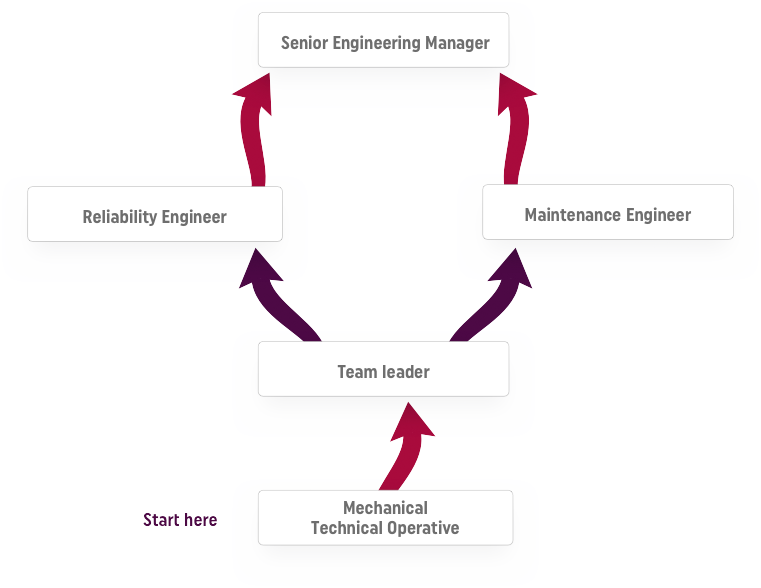 The
role
Operator Technician - Edmonton
Location:

London, United Kingdom
Outline of the role
Are you looking for new challenges and personal growth within Coca-Cola Europacific Partners? Then we have a great opportunity for you!
Do you have a personality with the power to influence and connect?
Can you sustain the pace to keep on growing?
Will you make an impact with your desire to win?
Process and Lab Operator Technician - Edmonton
(Permanent)
Competitive Salary + Bonus + Flexible Benefits + Share Scheme + Pension Plan + Health Care

What you become part of:
Edmonton Operations produce 50 million cases of drinks per year across their 7 manufacturing lines. The site can produce up to 142,000 liters of drink per hour consisting of both PET and Glass bottling.  They are the only site in GB to produce our Oasis Drinks. There are over 200 people across Manufacturing, QESH and Engineering, experience here can lead to excellent career opportunities both in Edmonton and further afield across other GB sites and Pan-European locations.
What to expect:
You will report into a Shift Manager working as part of our production team to safely operate and maintain machinery and production lines.  Key responsibilities will include:
Routine machine maintenance and basic repairs

Be able to drive FLT

Carrying out and recording quality checks

Maintain and refill stock (Process ingredients)

Using route cause analysis to diagnose and escalate any faults

Support Engineers to improve process equipment reliability

Uphold Food Safety and Health And Safety Regulations

Manual Handling 
Skills & Essentials:
Strong analytical skills

Competent Numerically  

Basic quality control techniques

Strong communication skills

Ability to work under pressure and problem solve

Able to work as part of a team or alone, with little supervision

Adaptable and flexible to change
Coca-Cola Europacific Partners (CCEP) is a major fast-moving consumer goods business and the world's largest independent Coca-Cola bottler. With a dedicated team of 33,200 people, serving customers in 29 countries, we make, sell and distribute the world's most loved drinks brands to more than 600 million people, including Coca-Cola®, Fanta®, Powerade®, Glaceau Vitaminwater®, Monster® and Capri-Sun®. And we want a workforce as diverse as our products – with a culture that fosters belonging and inclusivity. One that enables everyone to be themselves, whatever their background or experience. From gender, age and ethnicity to sexual orientation and different abilities, we welcome people from all walks of life and empower unique perspectives. We recognise we've got some way to go, but we'll get there with the support of our people. It's them who drive our future growth. To find out more about what it's like to work at and our culture we would welcome you to speak to one of our employees on our live chat platform, just click here to speak to an insider
Apply
Meet
our people
I'm working on the new line 4 at the moment, which will produce Monster and Relentless
Abi Teeley
See Abi's story
The
benefits
There are some great benefits to be enjoyed for keeping our production lines and equipment in sound working order. You can look forward to:
A market-competitive salary
Bonus scheme for delivering high performance
Flexible benefits programme for you and your family, covering savings and finance, wellbeing and lifestyle
Pension and share plan to help you prepare for the future