The role of a Field sales rep at CCEP is very varied. In this dynamic and exciting environment, no two days are the same, but one thing is consistent – your drive to help businesses better serve their customers. Your customers could be shops, cafes, restaurants, bars or nightclubs. Your hands-on approach will allow you to build customer relationships within the diverse set of businesses. Partnering closely with your customers, you will deliver them the tools and support they need to drive sales and overall profit. Your role also involves delivering solutions to customer challenges, such as ensuring that Coca-Cola Europacific Partners product is well-stocked on the shelves through providing new fridges which display the product well. Or through helping a bar owner create a cocktail menu featuring one of our new brands.
When you first join CCEP within the Field sales team you will shadow a team leader. This will allow you to be on the front-line and learn from them, before you begin working with your own clients. You will then have weekly flash-meetings with your team, keeping you up-to-date with new products and enabling you to best serve your various customers.
Day in the life -

Field Sales Representative

1) - Begin your day by looking through your plan for the day. This plan is created for you by the planning execution team, and tells you what clients you should be seeing on that day and where they are located.

2) - You will then head to your first appointment, checking in on how your customer is doing. Is there anything that you can help them with? Any new products that they should have on the shelves? Do they need a new fridge for CCEP products?

3) - Next you could be visiting the storage unit, to give your customers as samples.

4) - Check in with your team and team leader via Whatsapp. Communication between your team is key.

5) - Once you have seen all of your allocated customers for the day, you should check over the next days plan and prepare for this if necessary.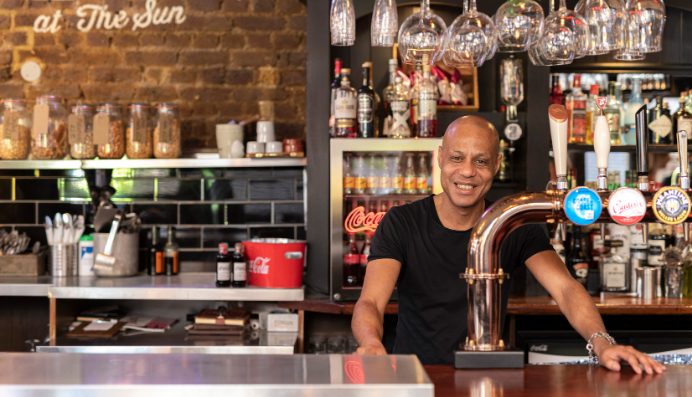 Benefits

you will receive
Company Car & Fuel Card
iPad and iPhone
Pension Plan & Share Plan
37.5 hours per week
Industry leading training & development
Excellent flexible benefits program