For us, inclusion and diversity isn't about statistics. It's creating an environment where you feel like your best self and have people you can reach out to when you don't. Our answer is the Just Be Network, made up of CCEP employees organising events for issues we're passionate about, such as Pride and mental wellbeing. And not least, promoting equal and fair chances within our workplace. Anyone can join. All it takes is encouraging others to 'Be yourself, Be valued, Belong'. And look at the difference that it's made to our colleagues…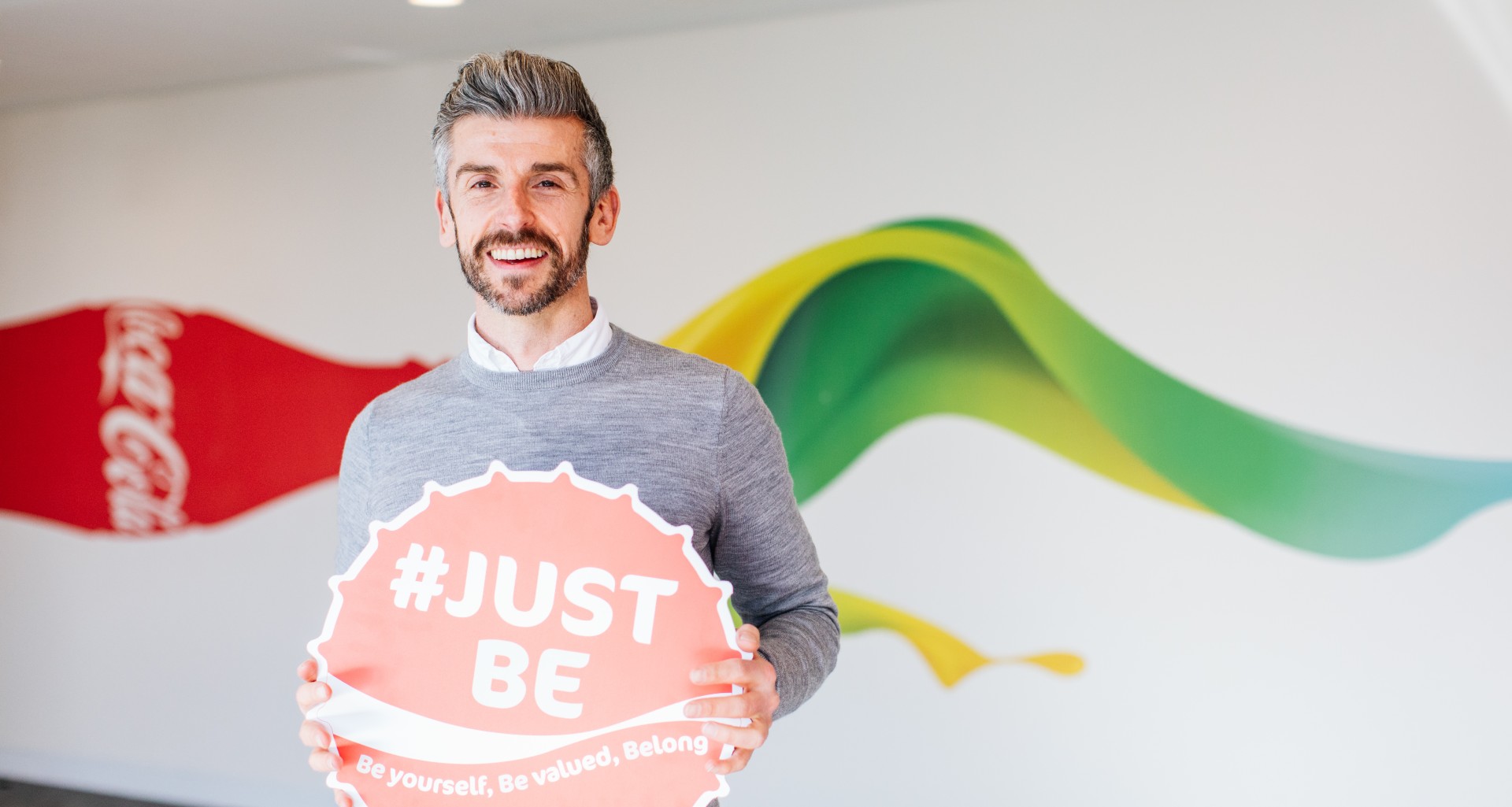 Nick's

story

"I knew I was gay throughout my career in the armed forces, but it was still illegal to be openly out and serve. I continued to hide my sexuality when I came to CCEP for fear of acceptance and career implications. It's not as unusual as you might think: up to 41% of people who identify as LGBTQ+ go back 'in the closet' when they start a new job.

The thing is, coming out every time you start a new job is hard work. The longer you spend time adjusting your language – such as saying 'my partner' instead of 'my boyfriend' – the harder it can be to open up.

Thankfully, CCEP has an 'everyone's welcome' philosophy, which allowed me to feel more comfortable in my skin. It's about making sure everyone can bring their authentic self to work. I now identify as a gay man, and I want to support this agenda – which is why I joined the #JustBe network of volunteer Inclusion ambassadors."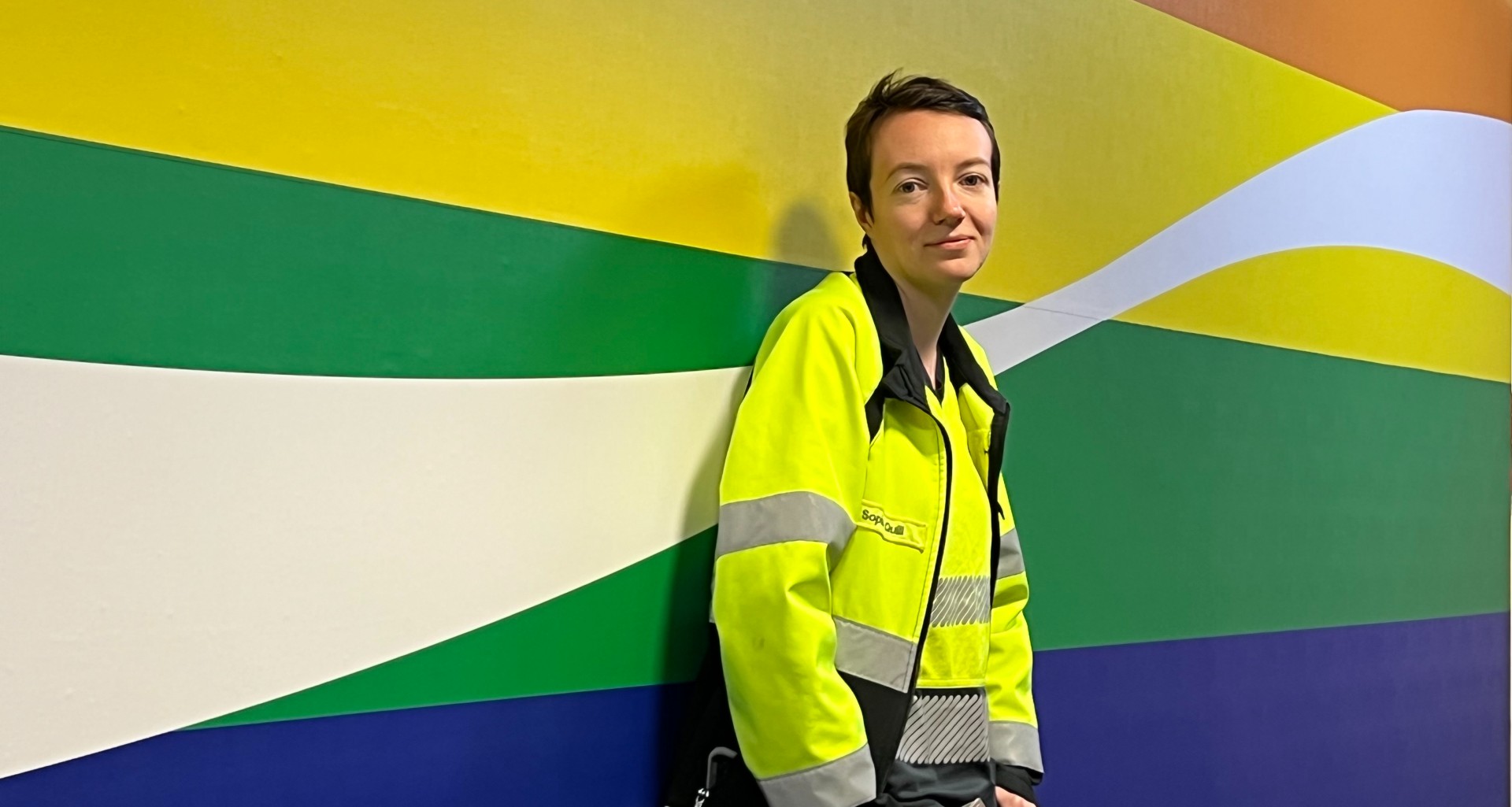 Sophie's s

tory

Sophie first joined CCEP in September 2019 an Agency Lab Administrator. As someone who identifies as gender neutral, initially she was nervous about having to come out in a new working environment. Sophie tells us "I was incredibly lucky that when I came out at CCEP, there was no judgement. In fact, I was encouraged to join JustBe, one of the company's Inclusion and Diversity Groups."

"After coming out, I've encouraged other people to put pronouns in their email signatures and to use more inclusive language. The best thing is that CCEP provides training on this. And soon, information about inclusive practices will be included in new-starter packs. A big step forward. Much like with gender, I've come across struggles with my mental health – in the past and now. I wrote an article about my history with mental health and posted this on Redline too. The response was extraordinary. Since then, I've been asked to speak in site briefs and on calls about my experience. I've received emails and calls with people trusting me with stories of their own experiences."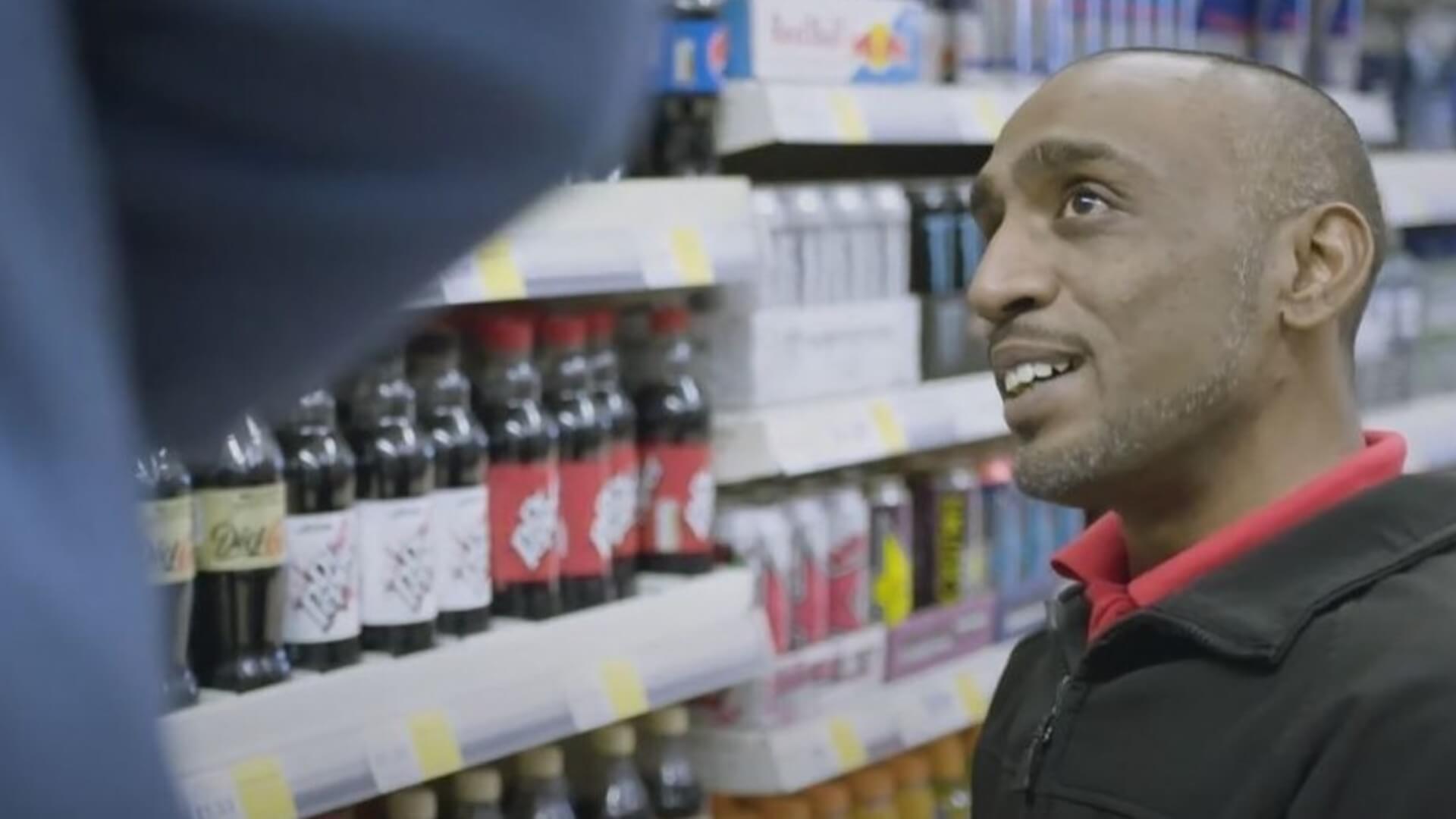 Mo's

story

Mohammed Koheealle is one of our Disability Ambassadors. He started as a merchandiser at CCEP in November 2019. As someone who's used a wheelchair his entire life due to a birth defect, Mo tells us "no company has ever been able to look past my disability". But he also says he's had a good feeling about working at CCEP ever since his first interview.

"My interviewers were a little caught off guard initially, but quickly looked passed my disability. They saw me as an actual human being, and offered me my first full-time job ever. They did everything they could to make me feel comfortable, including meeting with every single store on my patch to be sure I could do the job properly, and training me to do my work from a wheelchair because it's quite a physical role. All three of the managers I've reported to so far have just been incredible at looking at situations from my perspective. Honestly, they've been a godsend. Coming to work at CCEP has completely changed my life. I was in a dark place before I started here, but since then everything has fallen into place and I've never been happier."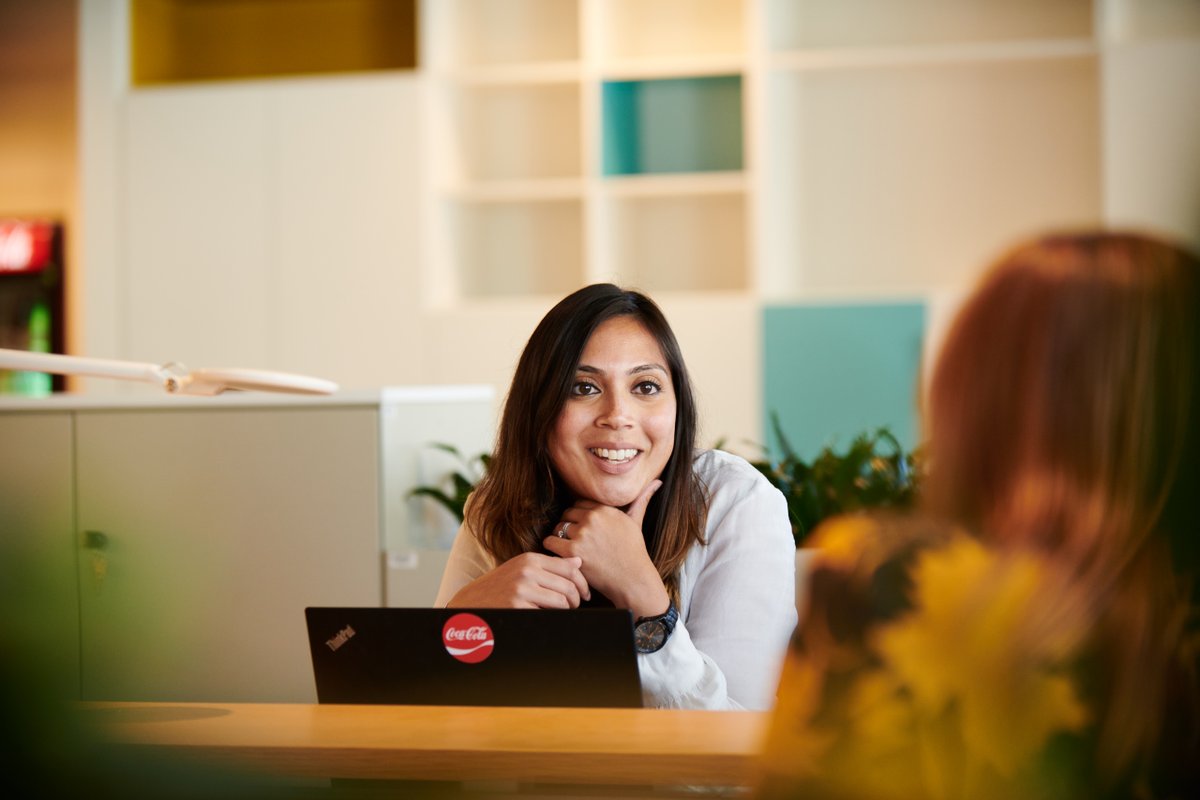 Samina's

story

Three and a half years after leaving university, Samina was approached by CCEP who asked if she'd like to join our Commercial Finance team as an Analyst. In roughly 10 years here, she's seen the proof in our promise to promote more female business leaders. We've supported Samina in becoming a fully qualified accountant and she's quickly progressed to Associate Director level – all while achieving the perfect work-life balance as a mother to her child.

"As an Associate Director, I manage a team of seven people – comprising Senior Managers, Managers and Analysts. I feel empowered to make an impact on the business and also the employees that I manage and interact with. Seeing the results of coaching team members, watching them succeed in developing their careers and ensuring they have the best prospects is really rewarding. However, when I was relatively new into my role, I learned I was pregnant. I was initially skeptical as to how to break the news. However, after I discussed this with my then line manager I felt much more comfortable. CCEP promote flexible working, so I was always made to feel comfortable with adjusting my hours if I needed to attend medical appointments. Once on maternity leave, I was able to use CCEP's 'keep in touch' days to help me stay up to date with the team."